Georgia is home to many different types of kayaking adventures. The state has 63 state parks and 23 lakes that are an outdoor enthusiast's dream. You can explore several bodies of water from the peaceful flatwater lakes to the salt marshes of the coast. If you're feeling adventurous, you can explore the alligator-filled swamps!
Kayaking Laws In Georgia Summary
The Georgia Department of Natural Resources has established a set of rules and regulations, to help keep the waters safe and clean.
The Game Wardens and all peace officers patrol the waters to enforce the laws. Law enforcement offices have the right to search your kayak if they suspect illegal activities.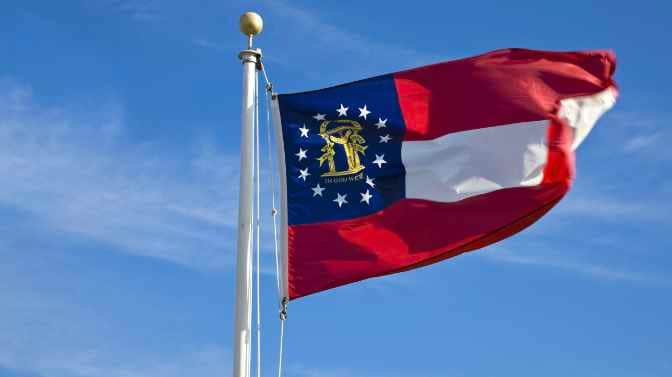 These laws vary from:
Registration, Licenses, and Permits
Legal age to operate a water vessel
BUI (Boating Under the Influence) Laws
Life Jacket Laws
Transporting a kayak laws
etc..
Anyone using a personal watercraft will have to abide by the laws and regulations. The laws are for the safety of everyone on the water.
So before heading out on the water, it's important to learn about the Georgia kayak laws so you can stay safe and legal while having fun!
Not a Lawyer Disclaimer: I am not an attorney, nor do I claim to be your lawyer. This article is for informational purposes only, and should not be taken as legal advice. If you have any questions or concerns regarding any laws in N.C. or any other state for that matter, consult a competent licensed attorney in your state!
Georgia Age and Operator Restrictions & Permits
Do you need a license to operate a kayak with a trolling motor in Georgia? No, Anyone under the age of 12 can legally operate a motorized vessel of 30hp or less when accompanied by an adult.
Ages 12-15 cannot operate any PWC or vessel 16 feet in length or longer unless they have passed a boating safety course or are accompanied by an adult.
Anyone 16 years of age or older can operate any boat or PWC with proper identification such as a driver's license or government issued ID.
Georgia law enforcement patrols the waterways on a regular basis, therefore, you must carry identification at all times. Those 12-15 must have their Boater Education Card on the vessel, failure to do so can result in a fine.
Georgia BUI (Boating Under the Influence) Laws
Can you get a DUI for kayaking under the influence in Georgia? Yes, it is illegal to operate any boat including personal watercraft, water skis, sailboat, sailboard, etc while intoxicated. It's also against the law for you to lend your PWC to someone who is under the influence of drugs or alcohol.
Violators will be charged with a BUI (Boating Under the Influence), and are subject to hefty fines, imprisonment, and the privilege of operating a boat or PWC is revoked until they complete a DUI Alcohol or Drug Use Risk Reduction Program.
Anyone under the age of 21 and a BAC level of 0.02 or more will be considered under the influence.
21 and older with a BAC of 0.08 or more and if drugs are detected, are considered under the influence.
Those charged with a BUI and have a child under the age of 14 onboard, will also be charged with child endangerment.
Georgia Littering and Polluting Laws
Can you get fined for polluting while kayaking in Georgia? Yes, according to Statute 16-7-43 it is illegal for anyone to dump, throw, leave, or place litter on any private property, including any waters in Georgia.
If caught the offender is subject to fines of up to $1,000, one year in prison, or both.
Personal Watercraft (PWC) Life Jacket Law
Do you have to wear a life jacket while kayaking in Georgia? Yes, all vessels regardless of length must have at least one wearable Type I, II, III, or a US Coast Guard approved floatation device. The PFD must be of appropriate size, easily accessible, and in working condition.
One Type IV throwable device must be on board all water vessels. Class A vessels less than 15'11" are except, including canoes, and kayaks. Watch this video if you're unsure how to measure the length of your kayak.
Adults
Adults don't have to kayak with a life jacket on, but one must be accessible for each person. Unless kayaking in an area marked "hazardous area", where it becomes a requirement.
Children
Children under 13 years are required to wear a USCG-approved life jacket at all times on a moving vessel unless they are in a fully enclosed cabin.
Georgia Water Vessel Registration Laws
Do you have to register a kayak with a trolling motor in Georgia? The state or Georgia says all vessels with a mechanically propelled engine must be titled and registered. You must then display the Georgia Certificate of Boat Registration decals on the vessel.
Vessels used excessively on private lakes and ponds are exempt from registration, as well as sailboats under 12 feet in length.
Boater Registration fees will vary depending on the length of the boat, which you can see here.
Do you have to register a kayak in Georgia? Human propelled vessels without mechanical propulsion are exempt from registration.
Georgia Kayaking Lights Law
Do you need navigation lights while kayaking in Georgia? All motorized vessels less than 26 feet must have navigational lights during low visibility and nighttime hours.
Kayaks and other non-motorized vessels (except sailboats) must have a white visible light during low visibility and nighttime hours to prevent collisions.
A lantern or flashlight is sufficient for vessels less than 16 feet long. Motorized vessels require a 20-point combination of red and green sidelight installed on the bow. Red and blue colored lights are reserved for law enforcement.
All vessels regardless of size must have navigational lights when boating inland international waters.
Georgia Kayaking Sound Devices Law
Do you have to have a whistle while kayaking in Georgia? No, vessels less than 26 feet are exempt from carrying a sound-producing device. Vessels 26 feet or longer must have a horn, whistle, or other sound-producing devices.
Boats less than 65.5 feet long and on Federally controlled are required to have an audible whistle or horn that can be heard at least one-half mile.
Fire Extinguisher Laws
Do you need to carry a fire extinguisher while kayaking in Georgia? No, nonmotorized boats are exempt from carrying a fire extinguisher.
Motorized watercraft must have one USCG-approved B-1 type fire extinguisher accessible in case of fires. The only exceptions are Class A or Class 1 boats built with the construction that prohibits the entrapment of flammable vapors or gas, meaning a kayak with a trolling motor.
Protected Species Interaction Laws
Georgia is home to several endangered, rare, and unusual species which you may encounter during your kayaking trip. According to Statute 391-4-10, the "protected species" law protects endangered plants and animals to maintain a healthy ecosystem.
Reckless Operation Laws In Georgia
Can I get in trouble for kayaking recklessly in Georgia? Yes, according to Statute 52-7-12.1, anyone who operates any water vessel that causes bodily harm or kills another person is subject to criminal charges.
Georgia Renting Personal Watercraft Laws
Can I lend or rent my kayak to anyone in the state of Georgia? Yes, as long as the kayak is not motorized and the person is 16 years of age or older.
According to Code Section 52-7-8.3, no one can lend or rent their kayak or any other 10hp vessel to anyone under the age of 16 years of age, unless that person has completed a boating education course.
Kayaking With a Dog In Georgia
Can you kayak with a dog in Georgia? Yes, while there are no state laws pertaining to dogs. Most places will have rules and regulations for people who take their dogs on the kayak.
It's recommended for dogs under one year and less than 30 pounds or over the age of 7 and who are not strong swimmers to wear a canine life jacket.
Transporting a Kayak In Georgia Regulations
How far can a kayak hang out of a truck bed in Georgia? According to the Georgia Department of Public Safety website, cars, trucks, and passenger vehicles are allowed an overhang of three feet to the front and four to the rear.
Exceptions are made in specific situations. But you may require visual signs, special permits, and sometimes an escort.
Additional Kayaking Resources for The State of Georgia
Boat-Ed.com The Handbook of Georgia Boating Laws and Responsibilities
Kayaking Fishing Laws in Georgia
Anyone fishing from a kayak will have to adhere to the rules above. In addition, Georgia has a set of laws geared towards anglers.
Related Articles