The Walt Disney World Resort has 52 distinct rides, according to the most recent official count. But the tally does not include any standstill rides; only actual rides are counted. There are just a few rides that aren't ideal for heavier guests. However, all the members of the ensemble are glad to help you. As a result, you shouldn't have any issues when politely requesting aid or special consideration from others.
A vast selection of rides at Walt Disney World features seating accommodations for those who are taller or plus size. For the majority of Disney World's attractions, however, you must adhere to a few simple guidelines and safety recommendations. Additionally, certain rides include double belts. 
To be clear, "At Large" can mean different things to certain visitors. Nonetheless, we must realize this. You may be "Baloo-size" or "Pooh-size," perhaps a touch taller than the average Disney tourist.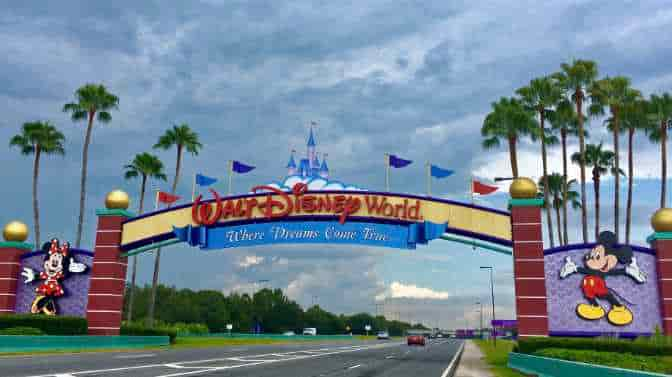 But you can still have fun like anybody else.
Transportation At Disney World
At Walt Disney World, guests of varying heights and weights won't have trouble riding the buses, monorails, or boats because these modes of transportation are designed to accommodate guests of all sizes.
Restaurants In Disney World Park
There are more than 30 different dining locations located throughout the Disney Parks. At any of Walt Disney World's restaurants, you can request a chair that does not have armrests. 
If you require one, ask for it. Do not suffer through dinner while jammed into a chair that is too small.
Restrooms In Disney World Park
There are a significant number of restrooms throughout Disney World that are available for guest use. 
You should be able to use a conventional stall at Walt Disney World even if you have a larger than average size, but if the handicapped stall makes you feel more at ease, you are welcome to use that one instead.
Disney World's Tiki Room
The Tiki Room is a wonderful place to unwind because it includes benches suitable for persons that are plus size, and it also has air conditioning. In the Tiki Room, food is permitted. If you cannot ascend the stairs, an ADA ramp is accessible for your use. 
Because the Tiki Room was originally a restaurant, a surprising number of people are unaware that it contains a restroom. 
Different Seating On The Rides
The varying seating styles on the rides will determine whether or not a plus-size passenger can ride and whether or not they will be uncomfortable. Nobody wants to get to the front of the line to discover they don't fit.
Rides With Seat Belts At Disney World
Before you sit down on an attraction with a seat belt, extending it as far as possible is a good idea to get the most secure fit possible. A number of the attractions provide guests with seat belt extenders. 
In most cases, it is sufficient to pull the seat belt out. However, you should ask the cast member assigned your row or seat if you have any issues.
Bench Seats For A Show Or An Attraction
 In a number of the attractions at Walt Disney World, you can choose to sit on a bench. These seats can accommodate from two to 10 people and do not have armrests, making them suitable for those who need more space to sit comfortably. 
Cast members are instructed to realize that when they sit with a plus-size guest, they will seat fewer individuals in a row than usual.
Seats On A Ride For Two Or Three Guests
 At some other attractions, some chairs can accommodate two or three people at once, but plus-size persons may find that they are more comfortable going alone. 
Do not hesitate to request to travel in your own cart if you believe doing so will make you feel more at ease.
Rides With Individual Seats
 Some attractions provide individual seats. These seats are often designed to accommodate consumers of varying heights and weights. In addition, before you enter a ride, some will let you sit in a test seat to see if you can manage the circumstances inside. 
Be sure to take advantage of any test seats. If this is not the case, you can inquire about any potential issues with the host or hostess cast member.
Disney Theater Seating
 You won't feel out of place in Disney's theaters, but some of the newest ones, like "Mickey's Philharmagic," may provide a little more comfort. 
Also, keep in mind that every venue can accommodate wheelchairs. In addition, it's possible to substitute extra-wide or armless seating if standard seating feels too stifling in that location. Ask one of the staff for help; they'll be happy to oblige.
Rides With Lap Bars
 You should avoid riding in the same row as those who are skinny or petite on bar-across-the-lap restraint thrill rides. You may be restrained incorrectly as a result. 
Also, because you're more prominent, the safety bar won't drop nearly as far as it has to be for the other rider to feel secure. 
Request to sit behind the folks who are smaller rather than taking a seat there. 
Last, thrill-riding riders should exercise caution if seated beside a smaller person. When spinning, the "inside" position should always be taken by the rider with the more petite frame. 
If the smaller passenger is a youngster, ask the cast member which side they recommend the child sit on. The centrifugal force of the ride will not crush a rider who is smaller than the others because of this feature.
Tips If You Have A Problem With Bending
"Bendability" is another problem that might occasionally arise with additional size. A few attractions can cause you to halt if you have problems bending your knees or standing up from a seated position. 
You must descend into the car and lower yourself onto the seat at these attractions. You must then push yourself up from the seat at the journey's end to exit the car and step onto the unloading platform. 
Instead of attempting to exit the ride in one fluid move, one effective tactic is to raise yourself to the back of the seat. Please take a big breath; it will be much simpler to climb onto the platform after that. Don't be afraid to enter and exit the ride using the seat as a step.
Final Word
Walt Disney World claims to have 52 rides. In addition, the rides at Walt Disney World may accommodate people of varying heights and widths. 
Few of the park's attractions are inaccessible to larger than average customers. 
You shouldn't have trouble politely asking for assistance or specific seating recommendations. But, as a plus-size person, you can still have a good time.
To enjoy the majority of Disney World's attractions, adhere to a few simple rules and safety guidelines. Additionally, certain rides include double belts (extenders) that will make you feel safer. 
Related Articles
Sources
https://allears.net/walt-disney-world/wdw-planning/walt-disney-world-at-large-2