California and Florida are amazing states with a lot to offer to vacationers. They both have beautiful beaches for you to spend your days relaxing, but what are the differences between Californian and Florida beaches? 
California and Florida beaches are all beautiful areas to spend your summer vacation. They all have stunning views and activities you can partake in. Of course, there are some differences between the beaches in each state, like the water conditions and climate, but they will only slightly alter your vacation. 
Are you trying to vacation at a beach but unsure whether Florida or California would better suit your needs? This article will compare some of the beaches in each state to help make your decision easier.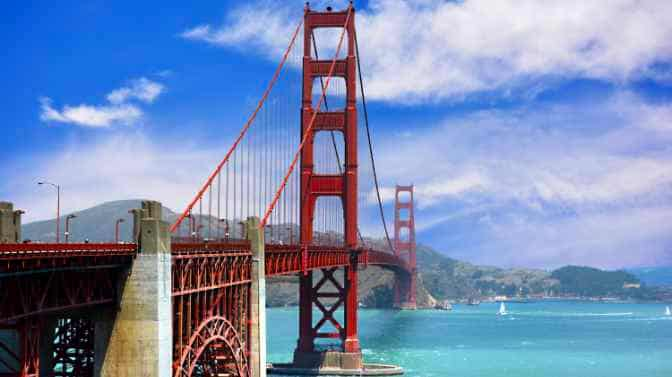 California Beaches Vs. Florida Beaches
California and Florida are excellent vacation options that attract thousands of visitors annually. 
These states have beautiful beaches perfect for partying and families, depending on which beach you visit. 
As both have excellent beaches where you can have a great time on vacation, it can be challenging to decide which state to visit on your time off. 
Before we go through all the differences and similarities between the beaches these states offer, we need to know a bit more about each state's beaches. 
California Beaches 
Several of the beaches on the Pacific coastline are in California, which is well-known for its beautiful shorelines. In addition, California beaches are typically quite crowded during the summer, which means they offer plenty of activities. 
The water in California is colder than in Florida, and depending on the beach, it can be more turbulent due to the waves from the Pacific Ocean. 
Despite this, many people still enjoy surfing and swimming off these beaches.
These beaches attract thrill seekers from around the world every year, as many activities are on offer that will get your adrenaline pumping, such as; hiking, rock climbing, kayaking, and more.
Some of California's best beaches are tucked away and difficult to reach, but they are worth the effort. 
Florida Beaches 
Every year, thousands of tourists flock to Florida for its stunning beaches. 
Several of Florida's beaches rank high among the world's best beaches. Seven of Florida's beaches even claimed spots on the list of the best beaches in the USA. 
Florida's beaches also offer many activities you can join in on while on your vacation that will make your trip one you will never forget. 
The waters of Florida's beaches are perfect for snorkeling, swimming, and jet skiing, along with many other activities. 
Similarities Between California And Florida Beaches
So, California beaches and Florida beaches sound like excellent vacation destinations from the information we have gone through. Still, this information has not made it easier to choose which state to visit for your next holiday. 
To help make your decision, we will go through the similarities between Californian and Florida beaches. 
Knowing their similarities will help you realize that most beaches are almost the same. 
So, let's go through the similarities between these two states' beaches. 
Some Beaches Have A Party Atmosphere 
Californian and some Florida beaches are known for their party scene and are excellent places to go for spring break or if you want to party while on your vacation. 
These beaches can get pretty wild, so if you want a relaxing vacation or are on a family holiday, you should avoid them. 
Some party beaches are Dayton Beach, South beach, Virginia Key beach in Florida, Ocean beach, Santa Catalina Island beach, and Venice beach in California. 
These beaches throw wild parties most weekend nights, and the aftermath can still be seen on the beaches the following day. 
Some Beaches Family Oriented
Thankfully, if you are not a party animal or want to spend time with your family on a more peaceful beach, California and Florida have beaches that are more suited to families. These beaches tend to be quieter and more relaxing.
You will generally find this calmer scene at any of the beaches, not in the list given above. 
This is because these other beaches are more dedicated to families and offer family-friendly activities you can all do together. 
Most Beaches Offer Amenities
Most of the beaches in Florida and California will offer specific amenities you can take advantage of while visiting. For example, most beaches will have bathrooms, showers, and picnic tables that you can use while you are on the beach. 
Most of these beaches also have restaurants nearby, if not right across the street, where you can buy food and drinks to ensure you are hydrated and energized for your time on the beach. 
Some Beaches Are Pet-friendly
There are some pet-friendly beaches in Florida and California that you can take your furry friend to visit should you wish to take your pet with you on vacation. 
These beaches are lovely, but not all will cater to you or your dog, so be sure to bring water and doggy poop bags to clean up after your dog. 
However, you can find pet-friendly beaches with water fountains for you and your dogs and doggy showers to help wash the sand from your pet before you leave. 
Do your research and ensure you know the rules of each beach you wish to visit to ensure you and your pet have the best experience. 
Differences Between California And Florida Beaches 
So, there are several similarities between beaches in Florida and California, but are there any significant differences you should be aware of before visiting?
There are considerable differences between beaches in California and Florida; let's go through them to ensure you choose the best state for your next vacation. 
Beach Climates
The climates you will experience at the beaches in Florida and California are different as these two states have very different weather conditions.  
Florida is known for its warm and sunny weather all year round, while California enjoys cooler temperatures and overcast days. 
If you want to tan or get into the ocean without a wetsuit, then Florida beaches would be better suited. However, California beaches are an excellent option if you prefer cooler climates and don't mind a little overcast. 
Some of the warmest beaches in California are Long Beach and Newport beach, where the temperatures reach 70-84°Farenheit during the month of August.
However, both climates are generally warm and pleasant for summer vacations. 
Differences In Water Conditions 
Another difference between the beaches in Florida and California is the water conditions at these beaches. There are two main water conditions that we will go through; these are water temperature and waves. 
The water temperature on Florida beaches is a lot warmer than the water temperature on Californian beaches. This makes it more pleasant to swim on Florida's beaches. 
The size of the waves on a beach dictates what activities are available. For example, California's beaches have bigger waves, so surfing is more popular there than in Florida. 
So the state you visit will depend on what you want to do at the beach. 
The Sand At The Beaches
The sand at the beaches in California tends to be darker and coarser than the beach sand in Florida. Some people dislike the feel of Californian beach sand on their bare feet as it can be rough. 
Whereas the sand on Florida's beaches is finer and softer, feeling better on bare feet. 
The Shells At The Beaches 
The last difference we will go through is the shells you can discover on the beaches in these two states. The shells on Florida's beaches are usually big and colorful, perfect for picking up and taking home with you as souvenirs.
However, the shells you will find on Californian beaches tend to be pretty small and don't have a large variety of colors. 
This can disappoint the shell collector in your family. 
Most Affordable
Vacations to the beaches in Florida are usually more affordable than those to beaches in California. The average 7-day vacation to California costs $1984.00 per traveler, depending on the month you are traveling.
A 7-day vacation to Florida costs around $1209.00 per traveler, making it the more affordable option for budget travelers.
Of course, the price will vary depending on your mode of travel, where you stay, and the activities you partake in.
Final Word
California and Florida beaches are all beautiful and perfect places to spend summer vacations. 
There are some slight differences that you need to consider, but ultimately the state you choose to visit for a beach vacation will be subject to what you want to do at the beach. 
Good luck deciding which beach to visit!
Related Articles
Sources
https://www.currentresults.com/Weather/warmest-beaches-in-california.php
https://www.quora.com/Are-Florida-beaches-better-than-California-beaches