If you're in the market for one, you've likely wondered does Menards sell kayaks? Well, let's take a look at everything you need to know.
Does Menards Sell Kayaks?
Menards sells the Viper kayak, as well as other kayaking supplies such as; wall mount cradles, storage hoists, paddles, kayak assist bars, etc. That said, you likely won't find them inside the store during the fall and winter months, as they are seasonal items.
The best time to shop your local Menards for a kayak is in the early spring for the best deals. You may be able to find second-hand Menard kayaks for sale on the Facebook marketplace, Craigslist, or eBay.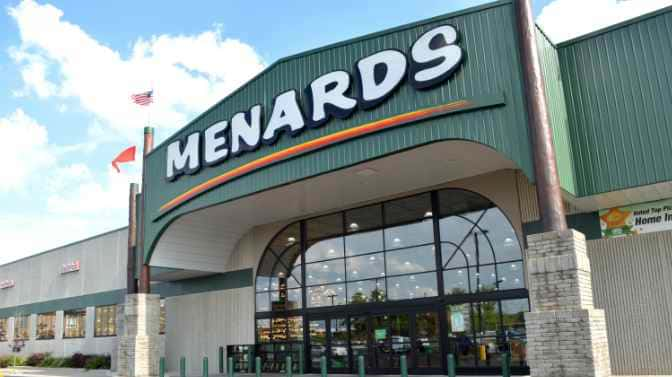 What Is Menards?
Menards is a family-owned store that was opened in 1958. Today, it is the third-largest home improvement store in the United States, behind Lowes and Home Depot.
It is headquartered in Eau Claire, Wisconsin, with more than 300 stores located in North Dakota, Indiana, Wisconsin, South Dakota, Kentucky, Nebraska, Iowa, Michigan, Wyoming, and Kansas.
How Do They Stack Up Against Other Outdoor Stores?
Menards is a home improvement store that carries some outdoor equipment. The outdoor products they carry can't be compared to outdoor stores that cater to outdoor enthusiasts.
True kayaking enthusiasts won't shop at Menards for a kayak. However, these kayaks are great for recreational kayakers, beginners, or anyone who just wants to get out on the water without breaking their budget.
Are Menards Kayaks Good Quality?
They are of better quality than other "entry-level" kayaks. Just don't expect anything amazing like a Viper. There are plenty of YouTube videos showing people who have purchased one from Menards.
This video shows a man who just purchased a 10-foot Viper kayak from their local home improvement store. He even tested out the stability by attempting to balance it while standing up.
The kayaks performed great, even when they encountered rough currents. Overall, they were happy with the kayaks and would highly recommend them for new and intermediate kayakers.
Types of Kayaks You'll Find At Menards
Most Menard stores offer Viper kayaks and canoes. The kayaks range in colors from dark blue, lime green, or tangerine. It is a home improvement store, so don't expect a huge selection.
You can usually find them displayed up high on the wall (lined up vertically on the floor) or hidden behind insulation like the video above.
Are They Cheaper Than Other Outdoor Stores?
Most of the kayaks sold at Menards will be cheaper than buying one at REI, Dicks Sporting Goods, or other outdoor stores. A Viper kayak or canoe can be purchased on sale at Menards for $150 – $300.
A Reddit.com discussion talked about using a $30 mail-in rebate for a kayak with a paddle at Menards. If you're looking to purchase one, be sure to sign up for their newsletter as you might be able to save even more money.
Also, check their store merchandise towards the end of the summer. Many stores have an end-of-year clearance sale to help them clear out the summer items to make room for the fall merchandise.
Pros and Cons of Menard Kayaks
The biggest benefit of shopping for a kayak at Menards is the money you'll save. They don't cost as much as kayaks at other stores do, and sometimes they offer sales and special discounts.
Cons
You get what you pay for. Cheap kayaks won't offer you the comfort of level that a more expensive kayak. Cheap kayaks have uncomfortable seats, making a four-hour kayak trip feel like a 12-hour trip.
Cheaper kayaks in the range of $150 – $200 usually don't have a backrest or foot pedals. Meaning you don't have anywhere to rest your feet during the paddle. It's fine for a short trip, but on longer ones, you'll feel the discomfort and your back will start to ache halfway through the trip.
This is why so many people who buy a cheap kayak use modifications to make it more comfortable such as adding a boat seat to their kayak.
Not to mention these kayaks are not designed for rough waters, because of the poor hull design. The hull design on cheaper kayaks makes it more challenging to handle the vessel and can make it move in zig-zags instead of a straight line.
They are usually made of cheap plastic parts that are welded together quickly, making them prone to wears and tear. Rubbing up against a rock, or stone can put a permanent scratch or tear in it. So make sure you don't drag it out or in the water if you're launching with rocks, gravel, or cement.
Should You Buy A Kayak From Menards?
If you're looking for a beginner kayak and don't want to spend a lot of money, it's a great kayak. However, if you're a more experienced kayaker, you may want to shop at an outdoor store for more options.
These recreational kayaks are perfect for people who want to kayak as a hobby. They are perfect for kayaking the Mammoth Caves, Ginny Springs, or just launching from the boat launch in your local lake.
Kayaks sold at Menard are fine for summer hobbyists, especially, if you don't plan on taking it to the ocean or other rough waters. Regardless of where you venture in the water, make sure you take the basic safety measures such as wearing a life jacket and never kayaking alone.
Do your due diligence before buying one at Menard. They do offer a money-back guarantee, but only if the kayak hasn't been launched in the water. The store doesn't rent kayaks, so once it's been used, it's yours unless you sell it on a second-hand store.
Do All Menard Stores Carry Kayaks?
No, most Menard stores will carry pet products, camping gear, name-brand appliances, and even some groceries, however, not all of them will. They are known as a home improvement store and cater to carrying tools. materials and supplies for home improvement, etc.
Before driving to shop for one, it's best to use the store locator website to see if the one in your area carries kayaks. You can also give them a call to see if they have any kayaks in the store.
Even if the Menard stores in your area do sell kayaks, they will only carry a few items. These usually sell out fast, especially since there is so much demand for kayaks in the early spring.
Other Places to Buy a Kayak?
If your local Menards doesn't offer kayaks, then consider shopping at these other places to purchase one. The stores below may or may not sell Viper kayaks, but they will offer kayaks for kayakers of all skill levels.
Walmart
Costco
Sams
Dicks Sporting Goods
REI
There are several other stores and online retailers such as Amazon that offer kayaks for kayakers of all levels. It will take some time to find the best deals and the kayak of your choice.
Final Word
Kayaks are seasonal items that are sold at Menards. Most stores offer Viper kayaks, which are really stable and good quality kayaks for a beginner. Every store is different and may offer different models of fishing and recreational kayaks.
Shop around and don't forget to check out their website, as they may have a larger selection. They aren't the highest quality kayaks, but for most people, they will help you get out on the water and enjoy the day.
Just make sure you wear your life jacket and stay safe while kayaking!
Related Articles