If you're like most people, you probably have a Fitbit (or some other type of activity tracker). These devices are all the rage right now because they help people to be more active and healthy. But does the Fitbit track kayaking? This is important to know, especially, if you're planning on purchasing a fitness tracker to help you track your kayaking exercise.
Does Fitbit Track Kayaking?
The short answer is no, Fitbit trackers track over 19 exercises, but kayaking is not on the list. According to the Fitbit community, the latest Fitbit Versa model tracks up to 20 forms of exercise from; kickboxing, running, walking, treadmill, stair climber, pilates, weightlifting, yoga, golf, spinning, hiking, circuit training, etc.
Kayaking is not one of them.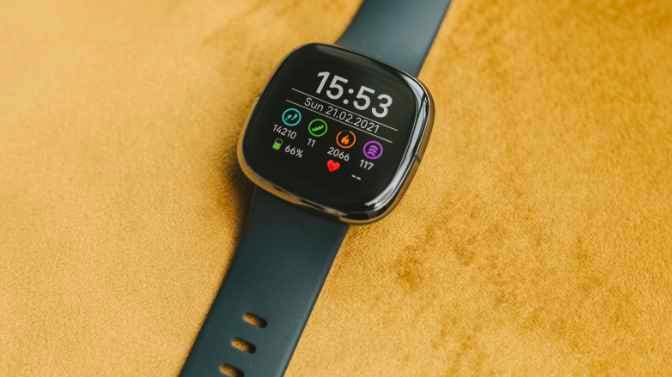 So, if you're looking for a fitness tracker that will track your kayaking workouts, you'll need to look elsewhere. In this article, we'll take a look at some amazing apps that allow you to track your kayaking workouts, so you can stay motivated and on track with your fitness goals.
*This page contains affiliate links to products I recommend. If you purchase something from this page, I may receive a small percentage of the sale at no extra cost to you.
Before we look at some popular apps, let's take a closer look at the Fitbit fitness tracker, and why they are so popular.
What Is A Fitbit Fitness Tracker?
A Fitbit fitness tracker is a wearable device that tracks your activity level and provides you with feedback to help you be more active. It uses a 3-axis accelerometer to measure your steps, patterns of movement, intensity, and exercise duration.
The Fitbit uses an optical heart-rate sensor that helps determine your heart rate during exercise.
Google purchased the wearable company in 2021. Today, there are several other fitness trackers on the market that compete with Fitbit, including the Apple Watch, Samsung Galaxy Watch, and Garmin Forerunner.
Why Do People Use Them?
People use fitness trackers for a variety of reasons. Some people use them to monitor their steps or distance traveled. Others use them to track their heart rate during exercise. And some people use them to monitor their sleep patterns.
But the most popular reason people use fitness trackers is to help them meet their fitness goals.
A study conducted by the University of Pittsburgh found that people who used a Fitbit were more likely to meet their daily step goals than those who didn't use a tracker. While Fitbit is great for other outdoor activities, it isn't the best tracker for kayaking.
Is Kayaking An Exercise On Fitbit?
At the time of this writing, the Fitbit Sense is the most popular model. The pre-loaded workout options the tracker monitors are:
Kickboxing
Walk
Workout
Run
Biking
Martial Arts
Tennis
Hike
Swim
Golf
Interval Workout
Elliptical
Bootcamp
Weight Training
Yoga
Stair Climber
Pilates
Circuit Training
The Sense is water-resistant up to 50m, so it can track swimming, but it doesn't have any specific kayaking tracking features.
Which Exercise Is Closest to Kayaking on The Fitbit?
Some people who own an Ionic Fitbit tracker have found that the Elliptical option is the best pre-loaded option that mimics kayaking. You can also visit the Fitbit community forum to submit your feedback and suggestions for improvements on the tracker.
Can You Add Kayaking to Fitbit?
Like other fitness trackers, the Fitbit website allows you to log in and add your own exercises. However, there is no option to add kayaking to the list of activities. The fitness tracker doesn't recognize paddling as a form of exercise.
Are There Other Fitness Trackers That Track Kayaking?
If you're like me, you love tracking your outdoor activities with a fitness tracker. The great news, is there are plenty of other options on the market that track kayaking. Let's take a look at some of the best ones.
My personal favorite is the Garmin Fenix 6 Multisport Fitness Watch. This multisport GPS watch, not only tracks rowing, but it comes with 47 other preloaded exercises which include:
Bouldering
Backcountry Ski
Outdoor Biking
Breathwork
Pool Swim
Project Waypoint
Running
Rowing
Kayaking
Cardio
Climbing
Elliptical
Treadmill
Walking
Yoga
Stair Stepper
Navigation
Triathlon
Weight Lifting
Virtual Run
Map
Pilates
Track Me
SUP (Standup Paddleboard)
Indoor Track
Row Indoor
XC Classic Ski
Swimrun
Trail Run
TruSwing (golf)
Jumpmaster
Surf
XC Skate Ski
HRV Stress (heart rate variability)
Other (generic)
Expedition
Boat
Clocks
Floor Climb
There are just too many to list. To see everything the Garmin Fenix 6 Pro has to offer, click here.
Which App Can I Use to Track Kayaking Workouts?
If you're not ready to invest hundreds into a fitness watch, you may want to consider some apps you can download to your phone. These are usually free or have a small monthly fee.
The types of apps available will depend on whether you own a IOS or Android device.
A few popular options for IOS devices are:
Strava: (comes with a limited free version, $4.99 per month, or $49.99 annually)
RiverApp: The iPhone app allows you to choose the type of river, based on water temperature, level, and hazards. All users must pay $9.99 per year to download the app.
Paddle: This is a simple yet effective app that allows you to choose the length and difficulty of your paddle trip. The free version doesn't have as many features as the paid version.
Kayak: Another popular option, that includes a map of the entire world and offers views of lakes, rivers, and oceans. It comes with both a free and paid version for $3.99 a month.
Some popular kayaking apps for Android users are:
Polaris GPS Navigation: This is a great app that provides navigational charts to help you navigate your way.
Sports Tracker for All Sports: A reliable app that supports over 50 activities such as; kayaking, cycling, running, etc. At the time of this writing, this app has over 10 million downloads on the Google Play store.
RiverApp: This app can be downloaded for both IOS and Android users.
SmartRow: One of the best free kayaking apps that details comprehensive data such as; work-per-stroke, calories, distance, and power. It's a great option for anyone who loves looking at graphs to analyze their performance.
Final Word
The Fitbit fitness tracker won't help you track your kayaking workouts, but there are plenty of other apps that can. Most apps won't be very accurate, but they will give you a general idea of how many calories you've burned and how far you've paddled.
If you're looking for a more accurate way to track your kayaking workouts, consider investing in a GPS watch or heart rate monitor. These devices are designed specifically for tracking fitness activities, and they will be much more accurate than any app.
That said, they will cost more than a smartphone app, so it's up to you to decide which is more important: accuracy or price. No matter what you choose, make sure to have fun and stay safe while kayaking! Thanks for reading.
Related Articles
Sources
https://community.fitbit.com/t5/Feature-Suggestions/kayak-app-on-Fitbit-Ionic-Versa/idi-p/2165618