Imagine you're planning a trip to Disney World, you pack your stuff and finally arrive after a long journey, only to realize you forgot something essential, like an ID. It's usually followed by an equally lengthy drive back home. To save yourself the trouble next time, let's quickly answer the question: do you need an identification card to enter Disney World?
You need a photo ID when you enter Disney World for the first time, especially if you travel from overseas, made your booking online, or are a Florida resident. However, if you've been to Disney World before and obtained a MagicBand, you no longer need a photo ID to enter the resort.
Even this simple answer may seem complicated. But unfortunately, things got even more complex after 2020 due to access restrictions implemented by the Walt Disney World resort.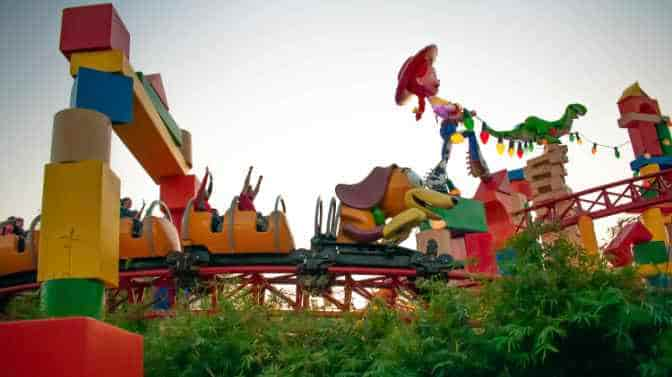 Furthermore, new laws regarding child trafficking also changed the requirements a bit. 
Let's go into Disney World's photo ID requirements in finer detail and see if you will need to have it with you.
Photo ID At Disney World For Florida Residents
Since Disney World is located in the sunshine state of Florida, residents of Florida have specific benefits and advantages that make other visitors jealous. 
This includes a saving of up to 40%, an annual pass for only about $20 per month, and the option to verify your Florida Residency status online to save time. There are also other benefits coming soon.
However, getting these benefits requires two things: first, that you prove you are who you say you are, and second, that you verify that you are indeed a Florida state resident.
The first is proving your identity; you require some form of photo ID. You have to take this with you to Disney World and present it at the Guest Relations office before you are allowed to enter the resort. 
Passports or driver's licenses are the standard go-to options for proving your identity at Disney World, and this is what most people use.
Proving your Florida residence is a more complicated matter. However, it's effortless if you have an ID card issued by Florida state, a Florida-based military identification card, or a Florida driver's license. 
These will provide both photo ID and proof of residence in one go. With these cards, you can verify your Florida residence online when you book, saving you a lot of time when you get to the resort.
If you don't have any of these three cards, you will need to provide an alternative photo ID and another way to prove your Florida residency status that is no more than two months old. 
Disney World states explicitly that it accepts any of the following along with your photo ID:
You will need proof of your homeowners' insurance, which must be active and current.
You will need your automobile registration papers, insurance policy, or bill.
A utility bill from any provider–electricity, water, phone, or cable–that has your Florida address.
Mail from registered financial institutions.
Mail from any official government source (city, county, federal, or state level). 
Note that any of these must be less than two months old and contain your physical residential address in Florida, not a PO Box. 
Your family and other household members don't need to bring a photo ID. They only need proof that they reside with you at the same address.
ID For Non-Florida Residents Visiting Disney World
Since non-Florida residents don't have any of the benefits and advantages that Disney World offers to Florida residents, there's no need to prove their residency to Disney World. 
Anyone outside Florida can access Disney World with only a photo ID.
Citizens of the United States can use any government-approved photo identification option. Including any of the following:
Driver's license card
State identification card
Law enforcement identification card
Social security card
Passport
Government employee ID
Certificate of Citizenship
US Military or Military Dependent ID
Trusted Traveler ID
Enhanced Tribal Cards
Native American tribal photo ID
Certificate of Naturalization
If you have any of the following cards or documents, they will be accepted at Disney World as long as they are valid, unexpired, and contain your details and photo.
International visitors require their passports. This is the only form of ID that Disney World generally accepts for non-US citizens. 
Note that children under twelve generally don't require any form of identification, and there is no formal policy or guideline regarding this. 
Still, due to child trafficking, the resort may need proof of children's identity if they choose. So it's always better to be ready for anything and have some form of ID available for all the visitors at all times.
Disney's MagicBand: How To Bypass Photo ID In The Future
Proving your ID each time you enter the resort can be a pain since it requires you to go to the Guest Relations or Will Call offices when you arrive. 
The MagicBand and MagicMobile systems were designed to alleviate the long lines and wasted time often associated with waiting at Disney offices and booths.
MagicMobile is a feature built into the My Disney Experience app. It requires you to verify your identity (and Florida residence, if that's the case) only once; then, you have access for the rest of your life (or at least the foreseeable future) without having to verify it again.
The MagicBand performs a similar function, but instead of using an app on your phone, you have a wristband that you wear that does the same thing.
The beauty of MagicMobile and MagicBand is that even though you must go through the ID (and possibly residence) verification once, you will not have to do so again on your next visit. 
You can bypass the process, scan your phone (with the My Disney Experience app) or your wristband on the access point, and enter the resort. 
MagicBand or MagicMobile is a system that allows you to link your Disney account so that even the tickets you purchased will be loaded onto the system.
Getting MagicBands for the kids is also great. 
Not only do they love the wristbands, but it also makes it easy for Disney World's staff to identify them if they happen to wander off, giving you some extra peace of mind.
You can use both the MagicBand and MagicMobile at any Disney resort worldwide.
Final Word
Depending on your situation and location, you will need some form of identification to enter Disney World Resort.
If you're planning to visit often, do yourself a favor and get a MagicBand or MagicMobile. We should always have some form of identification on us because you never know when you might need it.
Related Articles
Sources
https://plandisney.disney.go.com/question/id-proof-required-gates-year-old-365409/
https://plandisney.disney.go.com/question/id-enter-parks-444496/
https://disneyworld.disney.go.com/destinations/florida-residents-tickets-passes/
https://disneyworld.disney.go.com/faq/tickets/proof-florida-address/