Collecting shells (also known as shelling) is a popular activity for many people. You may be wondering if you can take shells from Florida beaches. It is important to remember that each empty seashell once belonged to a living sea creature; therefore, regulations might be in place to protect them. 
Removing shells from Florida beaches and islands is perfectly legal as long as they do not contain any living organisms. Anyone planning to collect live seashells has to have a recreational saltwater fishing license. All Florida state parks are actively banning the collection of live shells.
Collecting seashells from Florida's beaches is a favorite pastime for many people. But what are the legal limitations when it comes to collecting shells?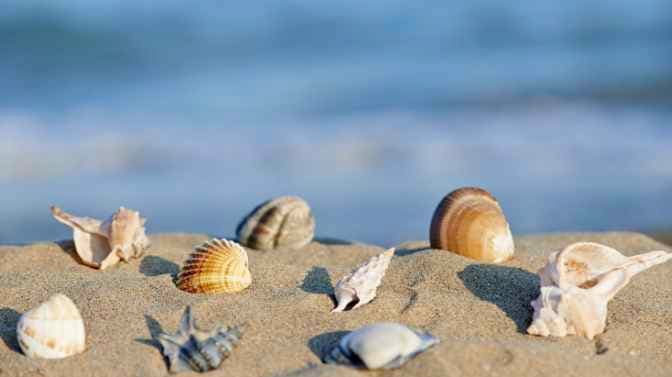 Is there a difference between picking up dead and living shells? How many shells may you collect? 
Let's try to answer some of these questions for you.
Is It Legal to Take Shells From Florida Beaches?
Removing shells from Florida beaches is legal as long as the creatures within the seashells have expired.
Florida's fish and wildlife conservation commission requires a recreational saltwater fishing license to collect living shelled creatures such as oysters and clams. 
These laws protect shell-living animals from being unlawfully taken from Florida beaches.
There are also explicitly appointed areas that do not allow the harvesting of live shells. For example, Lee county prohibits you from taking any shell-living creature except for oysters, hard clams, and coquinas. 
Manatee county prohibits you from harvesting more than two shell creatures except for oysters, hard clams, and coquinas.
Are There Limitations To The Number Of Shells You Can Take?
There is no bag limit to the number of shells you can remove and take home with you. The only restriction to keep in mind is collecting only shells that no longer contain any living organism. 
It is a crime to remove these shells. Lawbreakers can expect to receive fines and the possibility of imprisonment if caught.
Fines For Collecting Live Seashells Along Florida's Beaches
The BBC reported that a tourist from Texas received a fine for illegally collecting forty live protected queen conch shells at Florida's Key West. 
She received a jail term of 15 days, a fine of $500, and an additional $268 for court charges. 
Many state parks, public beaches, and privately owned conservation areas will impose a fine for illegally harvesting live shells. Unfortunately, penalties vary between the different regions, and it is impossible to list them all here. 
You are responsible for ensuring that you know the rules and regulations in the areas you visit. 
How To Find The Laws?
Before visiting a park or beach, you'll want to check the official website. For Florida beaches, you can find details about the rules and regulations on the Florida Fish & Wildlife Conservation Commission website.
Each park will have its specific rules regarding shelling and other activities. Unfortunately, not all parks have specific rules regarding seashells and collecting them, so you may need to ask a park employee.
Where Are The Best Shelling Spots In Florida?
The two most popular beaches for shell collecting in Florida are Captiva Island and Sanibel Island, situated along the western coast of Florida.
Sanibel Island is the best shelling spot in Florida because of the abundance of shells found in this area. 
The underwater shelf surrounding this island lends itself to waves scooping up the shells and throwing them out onto the beach. 
Many thousands of seashells are deposited onto this beach annually.
Other sought-after areas in Florida for shelling are:
The Ten thousand Islands south of Florida (close to Naples) 
Tiger tail beach, situated on the southwest coast
South beach east of Miami on Marco Island 
Cedar Key, located on the northwest side of Florida 
Near Clearwater on the west side of Florida is Caladesi Island state park 
Shell Island (near Panama City Beach) 
Jupiter Island on the east coast of Florida 
Fernandina beach is located in the northeastern part of Florida
When Is The Best Time To Collect Shells In Florida?
The most productive time to go shelling is after the passing of a storm combined with a full moon or low spring tide. 
The sea then churns up the seashells from the bottom, depositing them onto the beaches for enthusiastic collectors to find. 
Early morning trips to the beach make it the best time to collect shells, as new seashells are continuously washed out onto the beach overnight. 
In the very early morning, beaches are free of the usual crowds, and the sun has not reached its peak yet. 
Who Collects Shells From Florida's Beaches?
People collect shells for various reasons, some for hobbies, some for souvenirs, and others for scientific research. 
Shell collectors, holidaymakers, tourists, and marine biologists commonly collect shells. In addition, thriving local curio businesses buy seashells for resale. 
Many shellers keep sea shells for their aesthetic appearance. Some people make a hobby of collecting as many shell types as possible. 
Tourists take seashells home as a memento of their shelling holiday in Florida. Such is the popularity of shelling that some holiday accommodations even offer a cleaning bay for washing the seashells picked up by their patrons.
What Is The Most Prized Shell Found On Florida Beaches? 
The cream-colored brown spotted Junonia sea shell is the rarest seashell on the Florida seashore. The snail is naturally removed from the inside of the seashell after it has ceased to exist. 
They seldom wash up from the deep ocean as they live very far down and have a long lifespan.
Trawlers and shrimp fishing vessels accidentally take many of these shells as bycatch while they fish in these deeper waters. 
A storm brings the seashells to the seashore, where a fortunate shell collector can find this remarkable treasure. Collectors who find a Junonia shell get their photo published in the local newspaper.
What Are The Most Likely Shells Found On Florida Beaches?
The standard shells found on the beaches of Florida are the abundant cockle shells. The Floridians often use cockle shells as soap dishes. 
The coquinas, horse conch, olive, limpet, tulip, and lighting whelk shells are other commonly found shells. Sand dollar shells are also commonly seen but are protected on the Captiva and Sanibel islands.
Education And Research Into Florida's Beach Shells
The national shell museum at fort Myers offers adult education classes, guided field trips, and school enrichment activities, all of which inform people about the importance of marine wildlife. 
The museum regularly collects seashells as part of the awareness drive to educate visitors about the significance of the Florida sea creatures.
The national museum has developed its cell phone app to educate and help collectors identify and learn more about their seashells.
The Shell Collection At The Bailey-Matthew Museum 
Shells from Sanibel and Captiva islands are displayed in the Bailey-Matthew national shell museum at Fort Myer. The rare Junonia shells are also on display at the museum. 
The museum also offers information on where to find seashells, how to clean them, and the safest way to transport seashells to your destination.
What Do You Need To Go Shelling?
A bucket, a mesh bag, and a scoop are needed to go shelling. Wear shoes that protect your feet, especially if you are walking in water with lots of debris and broken shells. 
Shuffle your feet to dislodge any hidden shells and frighten off unwanted sea creatures. 
Shell identification brochures will aid in identifying any unknown shells that you might collect or use the Bailey-Matthew national shell museum's shell identification app.
Final Word
Shelling is a fun activity that many people share. Florida's beaches are a treasure trove for the discerning shell collector. There are no limitations to collecting dead shells on public beaches. 
Be aware, however, that the collection of living seashells is mostly prohibited unless the collector can show a valid recreational saltwater fishing license.
Related Articles
Sources
https://myfwc.com/license/recreational/saltwater-fishing/
https://www.quora.com/Is-it-illegal-to-take-sea-shells-from-a-beach
https://www.floridastateparks.org/parks-and-trails/perdido-key-state-park/experiences-amenities-0