There are many fun things to do at Disney World from shopping entertainment, parades, water activities, and more. Not many people know that you can kayak at Disneyworld and this article will talk about how to do it.
Can You Kayak At Disneyworld?
Disney's Fort Wilderness campsites and cabins allow their visitors to enjoy the scenic streams and ponds while paddling a kayak or canoe. You'll have to pay a fee of $13.00 per hour per water vessel, sign a waiver, and abide by the resort rules.
They offer both single and double kayaks for rent.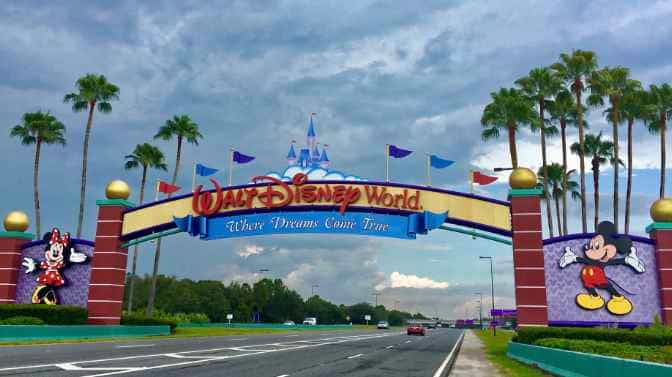 Kayaking at Disney can be a great way to get a unique view of the property and its native wildlife. If you're planning a trip to Disney World, this article will provide you all the information you need to know to help you plan your kayak trip at Fort Wilderness.
Where Is Fort Wilderness?
Fort Wilderness is a 750-acre camping resort with 799 campsites and 409 air-conditioned wilderness cabins. Unlike Disney, there is no theme. Instead, you're surrounded by lush vegetation, cypress trees, and pine.
It's not unusual to see wildlife such as deer, armadillos, geese, rabbits, geese, and peacocks roaming around the grounds. It is geared towards outdoor enthusiasts who are looking for a relaxing stay in the Magic Kingdom resort area nestled in the wilderness.
Can You Rent Kayaks At Fort Wilderness?
Yes, in fact, that's the only way you can kayak at Fort Wilderness. You are not allowed to bring your own kayak and can rent kayaks, canoes, bikes, and fishing equipment at the Bike Barn. You can however bring your own bikes, fishing poles, and golf cart.
At the time of this writing, the Bike Barn is open from 9 AM until 5 PM and costs $13 an hour for one kayak. Prices can change regularly, so it's best to visit the website.
Rentals are available on a first-come-first-serve basis, no reservations are required. During peak seasons, you'll want to get there early.
Life jackets are required, and they'll be provided to you at the time of the rental.
Where to Launch Your Kayak?
You'll launch and return the kayaks at The Bike Barn at the Meadow Recreation area. The last rental of the day is at 4:15 p.m., which gives you plenty of time to complete the mile and a half loop.
Best Time to Kayak Fort Wilderness?
You can rent a kayak year-round, but the best time to kayak at Fort Wilderness is from Mid-November through Mid December (except the week of Thanksgiving).
There are fewer people there and likely to be less crowded.
Meaning you might be able to save some money, as the prices of the resorts tend to drop during this period. The Florida weather is cooler but pleasant.
Crowds will be more visible on the weekends, especially Saturdays. Disney's resorts will fill up early in December, so try to book early and try to go in early December before the Christmas crowd.
If you can't get away during the winter months and go during the summer, expect a big crowd. To ensure you get a kayak, plan to be at the recreation area at 9:00 a.m. when they open.
You may also experience fewer crowds, as most people tend to wait until the mid of the morning or afternoon to rent a kayak.
Are There Certain Areas Where Kayaks Are Not Allowed?
Both kayaks and canoes are only allowed in the canals around the waterway. Don't expect it to be too exciting, especially if it isn't your first time on a kayak or canoe.
For outdoor enthusiasts looking for more excitement, consider renting a boat on Bay Lake near Ft. Wilderness.
Also, check out the water sports near the Polynesian Resort, Seven Seas Lagoon, and the Grand Floridian. Don't forget to try the Kali River Rapids ride at the Animal Kingdom.
Some say it's like riding the river rapids!
What Else Should I Know Before Kayaking At Fort Wilderness?
Temperature
The temperatures in the summer average 90°F (32°C) statewide. The heat index can easily reach 103-110 degrees. So keep this in mind when you're booking your trip.
Florida has some of the mildest winters in the United States. The temperatures can range from 65° – 41° Fahrenheit, with the coldest month being January.
Safety
Guests must be 18 years of age to rent a water vehicle and will need to present a valid driver's license, military ID, or state-issued ID. Minors will need to have a chaperone or have an adult with them.
Parents and guardians over 18 years of age can sign a waiver for a minor 12 and older to rent a water vehicle on their own.
Difficulty
There is no strong current, so don't expect to just sit back and not paddle. Otherwise, your kayak won't go anywhere. That said, it's an easy paddle that won't require a ton of effort.
Distance
According to one of the workers at The Bike Barn, the loop averages about a mile to a mile and a half long. Depending on how fast you paddle, it won't take more than 30-60 minutes to complete.
Pets
The Fort Wilderness campground resort is a pet-friendly resort. Pets are allowed to ride in the kayak. They will be required to stay in the water vessel at all times and must not do any excessive barking, growling, etc at other kayakers.
If you don't want to take your pet on the kayak, you can leave it at the campsite on a leash.
The only time your pet is allowed off the leash is when they are playing in the off-leash Waggin' Trails Dog Park.
Other Activities Offered At Fort Wilderness
There are several other fun outdoor activities to keep you busy while staying at the resort. Below are just a few of the different outdoor ventures offered at the resort.
Swimming pools
Outdoor archery
Horse-drawn carriage rides
Pony rides
Movies under the sun
Motorized boat rentals
Fishing
Kayak/canoe rentals
Bike rentals
Basketball courts
Jogging trails
Wilderness back trail adventure (on a Segway)
Playgrounds (for the kids)
There's so much to do, you'll have a hard time getting it all done in a week's stay. One thing is for sure, you'll never run out of things to do, even if you never go into the theme park.
Can You Swim At Fort Wilderness?
Getting out of the kayak is against the rules, and is highly prohibited. They do their best to keep alligators away, but it is Florida and it is possible to come into contact with one. Do you remember the story about the tragedy of an alligator that snatched a two-year-old while playing on the beach at Disney World's Grand Floridian Resort Spa?
Since that horrific event, Disney posts warning signs about snakes and alligators in the lagoons, lakes, ponds, and etc.
That said, guests can swim at Meadow Swimmin' Pool. There's a 67-foot-long corkscrew waterslide the kids will love. Adults can lounge at the serenity whirlpool lounge area while sipping on beverages to keep cool from the heat.
Pool hours will vary depending on lifeguard availability.
During the off-peak season, the pool and spa may be closed for refurbishment, so do your due diligence before planning your trip.
Final Word
Disney's Fort Wilderness campsite, cabins, and resort offer many exciting recreational activities for everyone in your family, even kayaking! It's a great way to spend a leisurely afternoon while paddling the shaded canals.
The campground is located at 4510 Fort Wilderness Trail, Orlando, FL 32830.
Related Articles