Florida is known for hot, humid weather, which can make it uncomfortable to enjoy the beach during the day. But at night, you can enjoy the cool sand between your toes, it's less crowded, and you can enjoy the picturesque moon against the water. But can you go to the beach at night in Florida?
Most beaches in Florida and throughout the United States are open to the public from sunrise to sunset. Some beaches, such as; Pompano Beach or Deerfield Beach, have de jure curfews prohibiting minors from accessing the beach at night. Before visiting the beach at night, contact the local authorities or the Florida Department of Environmental Protection agency. 
Visiting the beach at night can be a peaceful and beautiful experience, but respecting local regulations and protecting the environment is essential. Every state has laws and regulations put in place to keep people safe. Knowing these laws before going on vacation will keep you safe and help you avoid breaking the laws.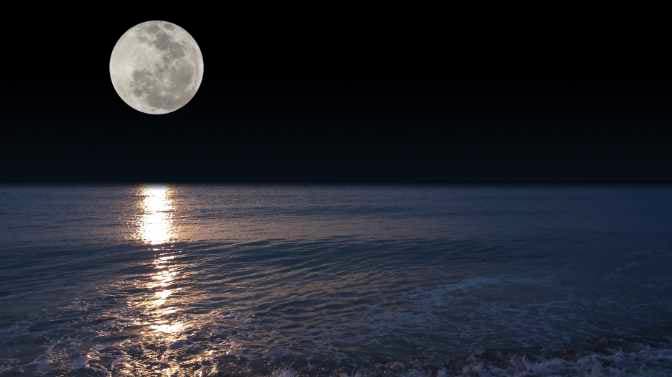 So, let's look at the working hours of the beaches in Florida, beaches with curfews, safety considerations, and other things you need to know. 
Florida Beach Laws And Policies
There are several laws and regulations enforced for beachgoers' safety. But unfortunately, there is no one set rule against visiting a beach at night, and whether or not it is illegal will depend on what you're doing. 
So let's look at some of the policies depending on the activity.
Walking on the Beach At Night
It is not illegal to walk on the beach at night as long as you do not disturb the dunes. Many people renting oceanfront properties on vacation will walk along the beach at night with a flashlight. I know I've done it. 
Before walking on the beach at night, ask the front desk clerk if it's okay or if you'll be in trouble for trespassing. 
I've never been arrested for walking on the beach at night or before sunrise. That said, damaging the dunes or vegetation growing on them will result in a misdemeanor of the second degree and subject to imprisonment not exceeding 60 days. 
Driving On The Beach At Night
Daytona Beach and New Smyrna Beach are the only beaches that allow beach driving. However, beach driving is only allowed from sunrise to sunset and is limited to designated areas. 
You can access the beach driving access points along Florida's Atlantic Highway, also known as A1A. 
Sleeping On The Beach At Night
Sleeping on the beach or in a vehicle parked on a Florida beach is illegal. Several areas, including Fort Lauderdale, enforce these laws and perform predawn sweeps making arrests under city ordinances prohibiting people from sleeping on the beach between 9 pm and 6 am. 
Starting A Bon Fire or Campfire
Enjoying a fire on the beach depends on which beach you visit. Enjoying a beach fire (in a controlled fire pit) from 5 pm to 11 pm is legal with a fire pit at Stuart Beach and Jensen Beach. 
Before starting a fire, consult with the local authorities in the area you're visiting. 
Do Florida Beaches Have Curfews?
Some beaches, such as Miami Beach, impose a curfew from midnight to 6 am ban on unruly crowds, especially during spring break. Whether or not the beach you're visiting has a curfew will depend on the beach's location. 
Before taking a stroll on the beach at night, it's best to contact the local authorities to find out if they've implemented a curfew. Florida is one of the few states that has implemented a de jure curfew for minors under 15 unless accompanied by an adult. 
Is It Illegal to Go to the Beach At Night In Florida?
For the most part, it is not illegal to walk along the beach at night. That said, you will get in trouble if you are breaking the law or committing a crime.
Can You Swim In The Ocean At Night In Florida?
The ocean never closes, and it is not illegal to swim under the moonlight. That said, you do so at your own risk. Rip currents are dangerous at nighttime and daytime. However, you can't see them at night. 
There are no lifeguards or police officers on the beach during the night, so if you run into trouble, you're on your own. 
That said, police officers patrol the beaches during the early morning hours, looking for people partying on the beach, sleeping on the beach, vehicles on the beach or dunes, skinny dipping, etc. 
Swimming at night could be illegal on some Florida beaches for safety reasons. 
If you decide to go swimming at night to experience it at least once, make sure you follow these tips:
Swim with a buddy.
Stay close to shore. 
You haven't consumed alcohol.
Monitored the weather, and there are no storms nearby. 
There are no reports of rip currents in the area. 
You are an experienced swimmer. 
There are several dangers you face when visiting the beach at night. Swimming at night is not worth it, especially when several things can go wrong, such as coming into contact with jellyfish, marine debris, etc. 
Is It Safe To Go To The Beach At Night?
Whether swimming in the water, relaxing, or moon gazing on the beach at night, it can be dangerous. Some of the dangers you face at night are:
Sharp rocks and objects: It's harder to see at night, and you can cut yourself on rocks, glass, or any other sharp object. 
Fewer people: During the day, there are huge crowds; however, you'll be alone or with a friend at night. You're more susceptible to an attack or other potential dangers from anyone looking to commit a crime. 
Sharks: They are more active at dusk and dawn when they are hunting for food. If you get in the water at night, you may not even see the shark, but they have excellent eyesight and won't have any issues seeing you. 
No Lifeguards: During the daytime, some beaches have lifeguards that monitor swimmers. If you get a cramp or get pulled out too far, a trained lifeguard will rescue you, at night you're on your own.
Why Do Some Beaches Close At Night In Florida?
The ocean never closes, but some municipalities don't allow public beach access or vehicles in the parking lots after certain hours. As mentioned, this is more of a safety concern to keep people off the beach during the nighttime hours. 
Things to Do At The Beach At Night?
The beach transforms into a different world at night, offering unique and exciting experiences. 
Here are some activities you can try when visiting the beach at night:
Watch the sunset: Start your nighttime beach adventure by taking in the breathtaking sight of the sun disappearing below the horizon. This is the perfect opportunity to capture memorable photos or simply enjoy nature's beauty.
Go for a nighttime swim: In Florida, you can swim at some beaches like Clearwater Beach that are open 24/7. However, always swim within marked "Safe Bathing Limit" areas and adhere to beach rules.
Host a barbecue: Gather friends and family, and pack some delicious food items like burgers, steaks, and vegetables for a nighttime beach BBQ. Ensure that you are familiar with the beach regulations on grilling and fires.
Sit around a bonfire: If allowed at your local beach, sitting around a bonfire with your loved ones can be magical. Share stories, roast marshmallows, or simply enjoy the warmth of the fire as the sound of the waves relaxes you.
Take a moonlit stroll: Walking on the beach under the moon's glow can be romantic or simply a peaceful way to unwind. You might even encounter some nocturnal sea creatures, like ghost crabs, during your stroll.
Remember to always respect the beach, its regulations, and the marine life that inhabits it. 
Following the rules will help you create unforgettable memories during your nighttime beach adventures in Florida.
Alternative Night Time Activities
If, after reading this, you've decided that you don't want to go to the beach at night because it's not worth it. 
Below are some alternative activities for when the sun goes down. 
Bowling
Go to a movie
Fun game night
Go to bed early to get up and get to the beach before the crowds. 
It's your vacation, and Florida has a huge nightlife that will offer you and your family many things you can do at night. 
Final Word
Florida's beaches are the main attraction, with almost 19 million people visiting yearly. This is because the waters are amazing, especially on the Gulf Coast. However, most beaches close at night, and some have curfews for safety reasons. 
There are some exceptions to the rule, so it's essential to check the beach hours of the beach you're visiting. If you go to the beach at night, stay out of the water, and take precautions to stay safe. 
If you are on vacation and unfamiliar with the area, it's best to stick to regular working hours to stay safe. 
Related Articles
Sources
http://www.leg.state.fl.us/Statutes/index.cfm?App_mode=Display_Statute&URL=0800-0899/0877/Sections/0877.22.html
https://www.miamidade.gov/global/initiatives/coronavirus/curfews-municipalities.page
https://floridadep.gov/floridabeachaccess