Kayaking is a great way to enjoy the day with your family. However, transporting one can be challenging, especially, if you don't have the right vehicle. So can a kayak fit in a minivan and if not what are my options?
Can A Kayak Fit In A Minivan?
The cargo area in a standard minivan averages about 56 inches in height, 66 inches in width, and 149 cubic feet in length, making it too small for a 10-12 foot kayak. If you move the front seats up and fold the passenger seats down, you may be able to fit an 8-9 foot kayak in it.
That said, the rest of your family or friends will have to follow along in a different vehicle. If your recreational or fishing kayak is longer, consider an inflatable or foldable kayak, as it will easily fit inside the cargo space.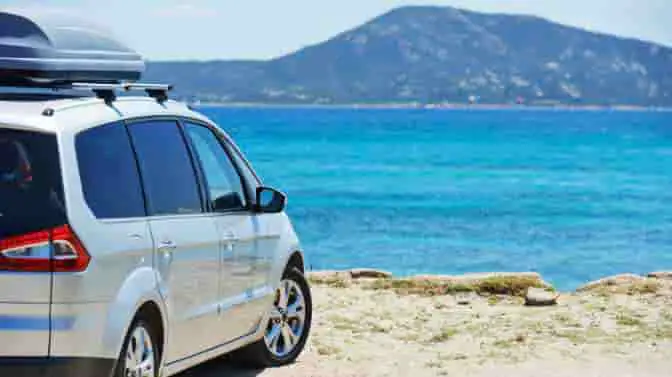 Minivans are popular vehicles, especially, if you have a large family. That's why we're going to look at how to transport a kayak to your favorite lake, river, etc.
*This page contains affiliate links to products I recommend. If you purchase something from this page, I may receive a small percentage of the sale at no extra cost to you.
Do All Minivans Have The Same Cargo Space?
Minivans like cars, trucks, and SUVs come in several different models. Meaning the layout and cargo space will vary depending on the model you own.
Below are the average dimensions and cargo area based on length, width, and height.
Compact Van: 87″-59″-49″
Double Cab in van: 71″-57″-49″
Compact Van
There are many options when it comes to a compact minivan. Some of the most popular are the Nissan Quest, Dodge Grand Caravan, Chrysler Pacifica Hybrid, Kia Sedona, etc.
All minivans provide adjustable seating and cargo configurations, however, it's still not possible to fit a full-size kayak inside.
Double Cab In Vans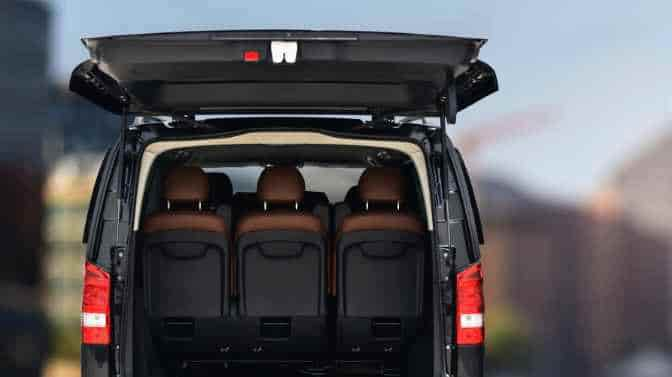 Double cab in vans provides more spacious room as they have three passenger seats plus a spacious second row of seating, which carries up to 7 occupants.
One of the most popular cab in vans is the Ford Transit, which was launched in 2012.
Which Minivan Has The Most Cargo Space?
If you're in the market for a new minivan then consider getting the all-new 2022 Kia Carnival, as it has the most cargo space. It averages about 40.2 cubic feet behind the third-row seats, 86.9 cubic feet behind the second row, and 145 cubic feet with the third-row seats folded into the floor, and the second-row seats removed from the van.
Making it a great cargo hauler perfect for outdoor enthusiasts. A full-size kayak won't be able to fit inside, without protruding. But it will provide spacious room for extra cargo such as; life jackets, oars, anchors, fishing gear, etc.
That said, most people can't afford to spend $32,100 dollars on a new vehicle just to have more cargo space to carry your outdoor equipment.
How Do You Transport A Kayak On A Minivan?
The easiest way to transport a kayak in a minivan is to install a roof rack or use a utility trailer to haul it. That said, both options will require some due diligence to ensure your vehicle has enough towing capacity and finding the perfect roof rack.
Below are the various elements you'll need to take into consideration based on the method you use.
Utility Trailer
All minivans have impressive power and can tow 3,500 to 3,600 pounds with the proper equipment. A canoe/kayak trailer on average weighs between 100 to 400 pounds.
Depending on the number of watercraft the trailer is designed to carry, the maximum weight of the trailer can vary anywhere from 200 to 850 pounds.
Meaning a minivan won't have any trouble towing one. Of course, the towing capacity will depend on the make, model, and year of the vehicle.
Your vehicle towing capacity should be listed in the owner's manual. You can also check the vehicle specification and towing capacity by visiting the vehicle manufacturer's website.
If this is the first time towing with your vehicle, you will need to add a hitch and wiring harness. The wiring harness is essential for powering the lights on the trailer.
Roof Rack
The other option is to invest in a roof rack to haul the kayaks. A roof rack makes it easy to transport your kayaks without towing a trailer that may be too heavy for your vehicle.
The vast majority of newer minivans come with pre-installed roof racks by default. Some such as the Honda Fit/Fit sport come with short roofline construction, making it easy to add an after-market roof rack system.
Can I Put A Roof Rack On A Minivan?
Brands such as Rhino-Rack, Yakima, Thule, etc offer vehicle-specific products making it easy to find the right one for your minivan.
Roof racks make it easy to transport camping equipment, skis, bicycles, kayaks, canoes, etc. It is a must-have accessory for any outdoor enthusiast that drives a minivan.
Best Roof Racks for Minivans
Unfortunately, there is no such thing as the perfect roof rack for a minivan. The best thing to do is to find the one that suits your needs.
For instance, how many kayaks do you need to transport? Are you planning on using it for more than just kayaks?
Based on your answer, you want to find one that is specifically designed to fit the model and year of your vehicle. Finding the right roof rack can be challenging, that's why we've researched some of the best roof racks for minivans.
Below you'll find some of the most popular options for minivans with the most positive reviews, durability, and ease of installation.
The Auxmart Universal Roof rack is a high-quality versatile rack that fits most passenger vehicles with any type of side rails. It is the perfect foundation for carrying cargo boxes, bicycles, kayaks, and canoe carriers.
The crossbars are lightweight and constructed of durable aluminum, with a load capacity of 150 pounds, with an evenly distributed load.
It is easy to install and doesn't require any drilling or cutting. All the necessary hardware comes in the box with easy assembly instructions included.
Another great option is Thule's Top Track mounting system, which is a bolt-on rail making it easy to mount kayak holders, cargo boxes, and other accessories on top.
The Top-Track permanently mounts to the roof of any camper, minivan, or SUV, and has a weight capacity of 200 pounds.
It has an aerodynamic design that will help reduce drag and wind noise, all while helping your van stay fuel-efficient. The rack is constructed of 6000 series aluminum making it strong and durable enough to carry any of your outdoor accessories.
It mounts quickly and easily in the routed holes of the slotted crossbars. Once mounted, you lock them in place with a simple twist of a knob.
The racks are made in the USA and can be custom designed to fit your specific van. To see how much they cost, visit the eTrailer website to get a quote.
How to Install A Roof Rack On A Minivan?
Installing a roof rack on a minivan is similar to installing one on any car or SUV. This video below walks you through installing one on a Honda Odyssey.
But the process is the same for the installation of all roof rack systems on most vehicles.
How to Load A Kayak On A Minivan?
Once the roof rack is installed, you need to load and secure it tightly. So how do you load it? The steps below will show you the easiest way to load a kayak on any vehicle, even if you're doing it by yourself.
Put a blanket, rug, or towel on the back window to prevent it from scratches.
Lift the kayak and line it perpendicular with the back of the van.
Line it up with the kayak holders at a 45 degree angle.
Push from the back end, slide it until it is sitting evenly in both the front and back kayak holders.
Secure it tightly with a rope or straps that come with the kayak holder.
Once secured, pull on the kayak to ensure it is secured properly. This will ensure the kayak is secured tightly before driving down the road.
Can You Carry A Kayak On The Roof Of A Minivan Without A Roof Rack?
A full-length kayak won't fit inside a minivan, but it doesn't mean some people won't try transporting it. We've all seen minivans on the road transporting lumber, or other materials that protrude from the inside of the vehicle.
It's not recommended to transport them inside the van, but if you decide to do it, here are some tips to keep yourself and other drivers safe.
Final Word
Most adult kayaks will not fit inside a minivan unless you have a foldable or inflatable one. If you have a longer recreational, or fishing kayak, you'll have to find other ways to transport it.
The purpose of this article was to show you the various options you have as a minivan owner to haul your kayak safely.
Now that you know what your options are, it's time to load up the kayaks and enjoy a day on the water!
Related Articles