No doubt every kayak enthusiast has asked whether they have the right vehicle to carry their kayak, but have you ever thought about what exactly a car needs to have or do to be considered the "best" choice?
The Subaru Outback is the best vehicle to carry a kayak, thanks to this vehicle's versatile chassis that gives the owner multiple kayak mounting options. Some mounting options include on the vehicle's roof via a rack mount system for towing an external trailer behind the vehicle.
What must you look out for in a vehicle for transporting kayaks? What factors do you need to consider when transporting kayaks? We will go through everything you must know about how to transport your kayak safely in this article!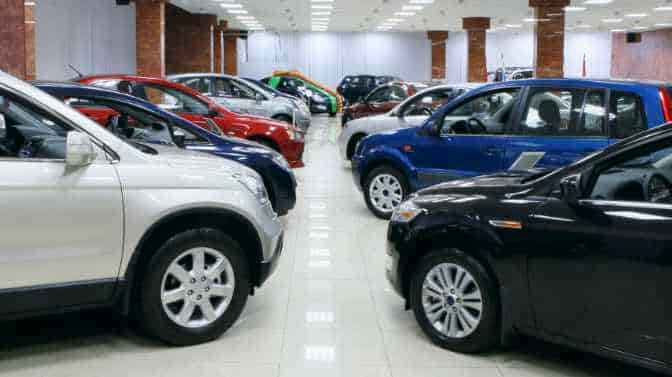 The 10 Best Vehicles To Carry A Kayak
Let us compare the top 10 vehicles that every kayaker should consider making their daily driver to better understand their strengths and weaknesses before putting down that hefty deposit or committing to a purchase contract.
1. Subaru Outback
The Subaru Outback has been designed with adventurers in mind. This elegantly styled vehicle presents a rugged, go-anywhere, versatile chassis that will keep you safe and aid you in reaching your destination in comfort and with peace of mind.
The rear seats can fold nearly flat, significantly increasing the rear storage capacity. Coupled with two cross bar roof rails and an attachable toe bar, the Subaru Outback can be your all-in-one kayak dream car.
2. Nissan Rogue
The Nissan Rogue is a very capable off-road vehicle. From dunes to dirt and everything in between, this vehicle is uniquely tuned to help you get to the best kayaking spots off the beaten trail. 
Perfectly balancing the transmission and throttle response, the Nissan rogue tailors your all-terrain experience for maximum confidence. In addition, there are two high-quality roof rails for all your kayak mounting needs.
3. Ford F-150
The Ford F-150 is a productive and durable vehicle for your outdoor adventures. The F-150 will get you and your kayak to even the most remote paddling locations, boasting best-in-class towing and payload hauling capabilities.
Although the F-150 does not come fitted with roof rails as standard, the large truck bed gives any kayaking enthusiast ample options for transporting various size kayaks with ease and flexibility.
4. Subaru Forester
Improved chassis rigidity, stabilizers, and suspension allow drivers to experience more comfort and less fatigue on extended trips when driving the Subaru Forester. In addition, Utilizer Subaru's X-MODE optimizes the vehicle's All-Wheel Drive system for maximum traction on even the most slippery surfaces.
If you are shopping for a safe, practical, and spacious vehicle to suit all your kayak transport needs, look no further than the Subaru Forester. The additions of a toe bar and large roof rack give you ample mounting opportunities to safely transport various shapes and sizes of kayaks.
5. Honda CR-V
The Honda CR-V has been redesigned for your adventure, boasting Honda's Road Departure Mitigation System; this vehicle helps drivers steer and even apply brakes when necessary to assist drivers when crossing from tar roads to rural roads.
The Honda CR-V can be fitted with versatile cross bars to make roof mounting your kayak quick and easy. In addition, its wide roof supports kayaks of various shapes and sizes.
6. Volkswagen Atlas
The Volkswagen Atlas features a 96.8 cu ft cargo capacity with the rear seats folded down, allowing kayakers to fit all kinds of kayaking gear for long extended trips. Available in either a 3.6L V6 or 2.0L 4-cylinder engine, this SUV can go where smaller vehicles simply can not.
The T-Slot channel along the carrier bars makes for easy installation, allowing you to safely fasten your kayak and keep it secured to your launch destination.
7. GMC Canyon
The GMC Canyon Extended Cab comes standard with a 74.0″ long truck bed in either 2WD or 4WD, capable of carrying 49.9 cu ft of cargo. 
Utilizing its Advanced Hill Descent Control System, the GMC Canyon helps drivers control the vehicle's descent in rough terrain using GMC's patented antilock braking technology. 
This vehicle is ideal for any kayaker, from the most novice to the most experienced paddler.
8. Toyota RAV4
With five models to choose from, the Toyota RAV4 range gives drivers a lot of flexibility regarding their premium Hybrid SUVs. In addition, each model is fitted with Toyota's Multi-Terrain Select function, allowing maximum traction regardless of weather conditions.
The RAV4's 195mm ground clearance height allows kayakers to go off the beaten path and find new and exciting launch points. 
The wide roof allows for various kayak mounting methods, though some might find the lack of a toe bar to be rather unfortunate as it limited drivers to only roof mounting options. 
9. Nissan Navara
The Nissan Navara's roof rails featured on either the PRO-2X or PRO-4X models are durable, lightweight, and easily accessible via their redesigned side steps, allowing you to mount your kayak in whichever way best suits you. 
This cab boasts an innovative dual-channel tie-down system with four adjustable heavy-duty aluminum cleats, allowing you safely secure a wide range of equipment for any adventure.
10. Honda Passport
The Honda Passport is purpose-built for various tough terrain. With roof rails fitted as standard, you can rest assured that your vehicle is cargo ready for any kayaking trip you could imagine.
The Honda Passport also features a smart torque-vectoring all-wheel-drive system designed to accurately distribute power to each wheel individually based on the available traction.
Other Factors To Consider When Transporting a Kayak
When picking the right vehicle to transport your kayak, other questions to consider are if you have the right type of kayak and the appropriate mounting systems on hand to transport your kayak to its desired destination safely. 
Picking The Right Type Of Kayak
Let's go through how to pick the right type of kayak for the type of vehicle that you are using, as there are many different kayaks on the market.
Shorter Kayaks. Choosing to purchase a kayak that is around 6 feet in length allows you to fit the kayak inside your SUV, provided you can fold down the passenger seats and do not need to transport any other passengers with you.
Folding Kayaks. Purchasing a folding kayak is ideal when traveling with groups of people in your vehicle as it becomes small enough when stored to not require you to give up any passenger seating.
Inflatable Kayaks. Suppose you have a lot of gear to transport alongside your kayak and limited space inside your vehicle. In that case, opting for an inflatable kayak is the best option due to the small footprint a completely deflated kayak has.
Final Word
These vehicles have their strengths and weaknesses, and every kayaker has specific requirements. So whether you only go kayaking occasionally or are a professional kayaker, there is a vehicle to suit your budget and adventure needs.
Related Articles
Sources