You may have heard of King's Landing in Florida if you kayak. However, it is always helpful to have information about a location before you visit, and the presence of alligators is a critical piece of information. Alligators can be a deterrent or an attraction for kayakers. Therefore, knowing what to expect at King's Landing is beneficial so that you are well equipped for your visit.
Alligators can be found at King's Landing in Florida. They may not always be present at the resort but are found in the Rock Springs Run. King's Landing forms a section of the run. Dogs and small children are not allowed, and there are clear rules about wildlife, littering, and behavior.
Kayaking in Florida is a fulfilling experience with beautiful routes and abundant wildlife. Some people vote King's Landing as the most picturesque spring in Florida.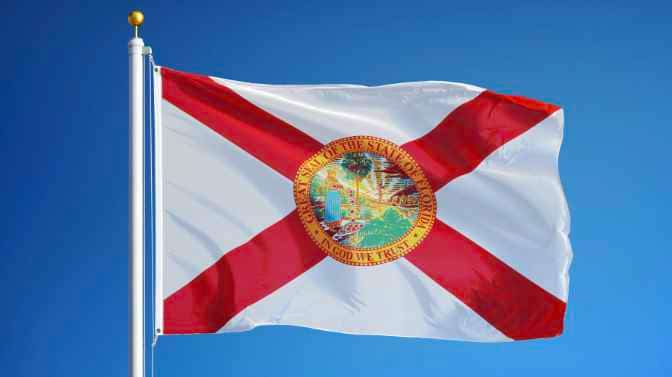 These tips will help you stay safe while on the water if you're planning a trip.
Do Kayakers Need To Watch For Alligators At King's Landing?
Kings' Landing is a launching point and resort situated on the Rock Springs Run. A run is a term for the river that arises from a spring. The Rocks Springs Run flows from Rock Springs in Kelly Park, past King's Landing to the Wekiva River.
Alligators can be found anywhere along the Rock Springs Run. This means that alligators are also present at King's Landing. Generally, alligators avoid heavily populated areas, preferring the quieter stretches of the river. 
It's not always possible to see alligators around King's Landing, but you must expect them in all waters around Florida. Alligators may also avoid busy, noisy areas during the day but swim into the areas as dusk falls. 
What Should I Know About Kayaking With Alligators?   
Alligators will most often avoid human interaction unless provoked. They are predators and will be attracted by loud, high-pitched noises and splashing in the water. It is crucial not to trail your hands or feet in the water when kayaking around alligators.
Do not swim in water where there are alligators. In addition, King's Landing has a strict rule that each person on a kayak must wear a personal flotation device or life jacket. 
This is an excellent rule for anyone kayaking but is especially critical if your kayak capsizes in water where alligators occur. The life jacket allows you to stay afloat with minimal splashing that could attract the alligators. 
Fishing At Kings Landing
If you fish in the Rock Springs Run, you must reel in the fish slowly to avoid water disturbance that will attract crocodiles. Then, store the fish you catch inside a cooler on the kayak. 
Trailing the catch on a string in the water will attract alligators.
Pets Are Not Allowed At Kings Landing
King's Landing does not allow dogs, other pets, or children two years or under. This is because alligators are attracted to anything the size of their usual prey – this includes dogs and small children. 
Taking your dog or small child kayaking is never advisable when alligators are around.  
Mating Season
Alligators are more active as the sun goes down, through the night, and at sunrise. Spring is the mating season for alligators. From April to June, they are more active and aggressive. Male alligators are territorial and travel around looking for females. Females more often remain in one location.  
Female alligators make nests from heaps of sticks and vegetation on the riverbanks or islands. They protect their nests against all perceived threats, including kayakers. Give alligator nests a wide berth to avoid confrontations with an angry alligator mother.
What Other Wildlife Is At King's Landing?
The Wekiva riverbanks are home to a host of different wildlife. When paddling away from King's Landing, you can choose to either go to Wekiva Island or go in the opposite direction to Emerald Cut. Either way will allow you to see an array of wildlife. 
Black bears are common along these sections of the river. You may also see white-tailed deer, river otters, turtles, various fish species, eagles, herons, and egrets. 
It is important to remember that it is forbidden by both government and park laws to touch or feed wildlife. 
Black bears sometimes swim or fish in the river. Avoid coming closer than 300 feet (100 meters) if you see a bear. Approaching the bear, even if your only intent is to pass, may elicit an attack. 
Do not go near bear cubs, as mother bears are as protective as mother alligators. Unfortunately, both lack any sense of humor when protecting their offspring. 
Rules At King's Landing That You Need To Know
Alcohol and other illegal narcotics are not allowed at King's Landing. However, the staff may search your cooler bags and other containers. 
They also do not allow glass or Styrofoam and strongly discourage disposable containers. Instead, the owners of King's Landing recommend bringing non-disposable drinking cups and containers. 
There is a "leave no trace" rule at King's Landing. This means you must keep all trash with you to be disposed of in a trash bin on dry land. The policy is common sense and responsible behavior. 
Trash pollutes the environment, compromises wildlife, and spoils the natural beauty of the land and waterways. 
There are no lifeguards, and tubing or motorboats are not allowed at King's Landing. In addition, excessive noise, rude, aggressive behavior, and grills are not allowed at King's Landing.  
Other Useful Information On King's Landing
King's Landing offers single and double rental kayaks, or you can bring your own for use on the Rock Springs Run. In addition, King's Landing offers a shuttle surface for kayakers that have paddled downstream to Wekiva Island. 
Launch times have a cut-off time of 10.30 a.m. No launching is allowed after this. 
Remember to pack sunblock. There are shady areas on the river, albeit many are in the sun for most of the day. Heatstroke and severe sunburn will ruin your vacation. 
Final Word
There are alligators in the area surrounding King's Landing. They may not always be evident at the resort as they often avoid areas with many people. However, it is always best to assume alligators are present in Florida waters and take the necessary precautions. 
Related Articles
Sources
https://www.kingslandingfl.com/rules-regulations
https://www.tripadvisor.com/LocationPhotoDirectLink-g29171-d2500096-i133506394-King_s_Landing-Apopka_Florida.html