Florida has about 1.3 million alligators living in its waters, and you will come across them in all 67 counties. Disney World sits almost smack-bang in the center of Florida and alligator country. It's the fantasy of every child to spend their vacation there, and many adults feel the same way. But are alligators a problem at Disney World?
Since the horrific death of toddler Lane Graves at Disney World in 2016, alligators have received much negative publicity. Alligators are a problem at Disney World because of its location in Florida and the lakes that form part of the park. Disney has removed about 250 alligators since the tragedy. 
Due to the vast alligator population in Florida and the many bodies around Disney World, alligators will be an ongoing issue at the parks. In addition, alligators are protected by law as a threatened species, so Disney has to work with the U.S Fish and Wildlife Commission to manage nuisance alligators rather than hunting them all.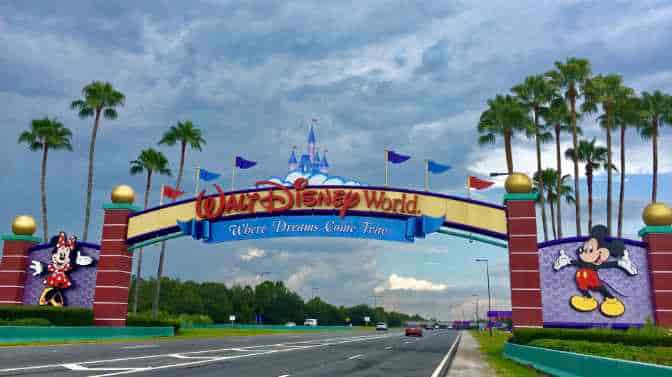 If you're planning a trip to Disney World, you likely want to know everything about the alligators there. So here's what you should know about alligators while visiting both past and present.
Are Alligators A problem At Disney World?
It would be ideal if all alligators and all humans could live in perfect harmony with one another. That's not realistic, though. 
Many people are terrified of these creatures, and with their sharp, gnashing teeth, they look very fierce and scary. And alligators are wild. They don't play by human rules and won't stop trespassing or holidaying on private property. Wherever there is water and food, they will set up camp, and there is plenty at Disney world.
Alligator Attacks At Disney World
The tragedy in 2016 was not the first alligator attack at Disney World. In 1986, an eight-year-old boy, Paul Richard Santamaria, had gone camping with his family at Disney's resort, Fort Wilderness. 
The little boy was playing tetherball with his siblings. He wandered off to a pond near the campsite to observe some ducks when an alligator grabbed him.
Paul's brother beat the animal with his hands, and his sister dragged him from the gator's mouth. His family rushed him to the hospital, receiving treatment for lacerations on his leg. Fortunately, the child made a full recovery. Wildlife officials shot and killed the 7-foot culprit. 
Although there have been no other gator attacks until 2016, in 2003, a Disney World visitor spotted one lurking in the waters near Splash Mountain. The park authorities shut down the Rivers of America section until Gatorland handlers caught the intruder.
In 2022, another Disney World visitor spotted a baby alligator basking in the sun in Frontierland at the Magic Kingdom. Though this size animal is harmless, the question must be asked: where are its parents?
2016 Alligator Attack On Toddler At Disney World
It was somewhere around 8.30 p.m. on June 15, 2016. The Graves family was planning to watch the movie Zootopia at the beach of the Seven Seas Lagoon. 
Little Lane Thomas Graves was standing in the ankle-deep water, bending over to scoop some into his bucket.
Reportedly, the alligator grabbed the toddler in a predatory manner, consistent with how the reptiles usually hunt. It prowled the water's edge, took a crushing bite, and pulled Lane deeper into the water. The attack was completely unprovoked.
When Lane's father, Matt Graves, saw what happened, he leaped into the water and tried unsuccessfully to open the animal's mouth. Instead, it injured Matt's hands and swam off with the boy, pulling him under the water. 
Divers found Lane's body the following day, believing the alligator dropped him when it broke Matt's grip because his body had no other wounds besides those from the initial attack. 
Events Leading Up To The Attack On Lane
The Seven Seas Lagoon is not an ideal habitat for alligators but is also not wholly unsuitable. The water is clear and deep and only becomes shallow just before the shore. 
There aren't many hiding places for alligators or good spots to bask in the sun. Disney World had put up "no swimming" signs, but there were none alerting tourists to the possible presence of alligators. 
However, at least two tourists tried to warn Disney staff about the alligator's presence. One visitor had spotted the reptile from his hotel balcony around an hour before the attack. He pointed out the reptile to a Disney employee. When he saw some children in the shallows, he left to go and warn them, but the alligator took Lane before he could get there.
Another tourist on the beach reported that her daughter told a Disney movie coordinator. About seeing the alligator close to the shore at about 8.15 p.m. The family went into a store, where they still were when the creature attacked the toddler. 
Trappers removed six alligators from Disney World after Lane's death, three of whom could have been the culprit due to their size.
Disney World's Safety Protocols Since The Alligator Attack
Disney World now has signs warning patrons of alligators and snakes near the beaches and waterways. They also still have the "no swimming" signs. 
The company also works with trappers to remove nuisance alligators from the grounds. Trappers receive $30 incentives per alligator trapped and are allowed to keep the profits from skins and meat. In addition, the Fish and Wildlife Commission (FWC) utilizes Targeted Harvest Area permits to manage the alligator issue at Disney World. 
The FWC has a program called Statewide Nuisance Alligator Program (SNAP). A nuisance alligator is at least four feet long and a threat to people or their pets. 
Final Word
Walt Disney World was named "Happiest Place on Earth," but it has had its fair share of tragedy. One fatal attack is one too many, and any alligator bite is also more than there should be. 
Disney World's location in the center of Florida will always leave it at risk of unpleasant alligator encounters. The fact that so many are regularly removed from the area proves it is a problem.
Although people and alligators are not natural enemies, wild animals will vacation or live where they will and are not too bothered about the property belonging to humans. 
Unfortunately, to live in Florida means to live with gators, and Disney World must and does attempt to manage the critters as best they can.
Related Articles
Sources
https://www.news.com.au/travel/travel-updates/warnings/disneys-deadly-problem-with-alligators-at-its-florida-properties/news-story/1762cdc65ae666c6d0f6bf3f1fc1d57c